Magnesium – a Marvelous Mineral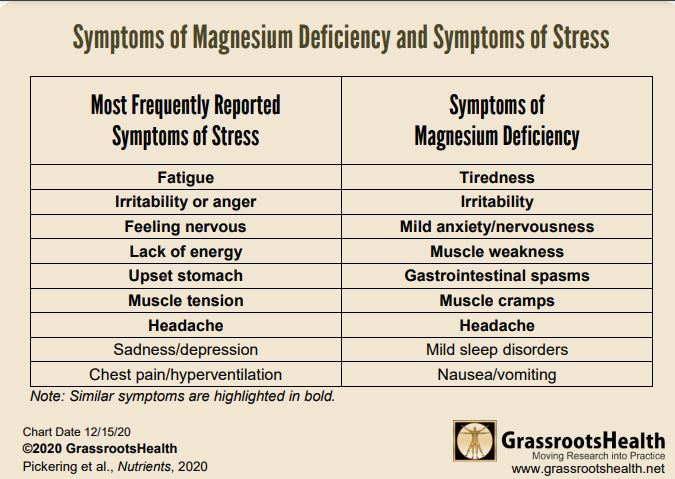 Did you know that magnesium is crucial to the body's function? Magnesium helps keep blood pressure normal, bones strong and the heart rhythm steady. It contributes to decreasing swelling and inflammation. But did you also know there is a correlation between the lack of magnesium and increased symptoms of depression and anxiety? Here is an interesting Grassroots Health article showing how this mineral plays a key role in stress regulation.
It is estimated that over half of Americans do not get adequate magnesium. I hope you are part of the other half! Here are some tips for supplying this marvelous mineral to your body:
Include foods rich in magnesium in your diet, such as leafy greens (spinach, arugula, kale), legumes (beans, black eyed peas, lentils), nuts (almonds, cashews), fish (especially salmon) and flaxseed.
Get a good quality supplement and follow the Recommended Daily Allowance which varies for adults, depending on their gender and age, between 310 to 420mg.
My favorite source: Epsom salt (magnesium sulfate) foot bath. I use about 1 cup of salt dissolved in my tub water and I soak my feet for about 15 minutes. For extra relaxation I add a couple of drops of essential oil (lavender or eucalyptus). The magnesium is absorbed through the skin and the warm water feels really good, plus it helps with tired or achy feet.
If you are struggling to include some of the magnesium rich foods in your daily regimen, reach out to me please, let's brainstorm your options. There is a way! Just book a free consultation and you will leave with at least one advise that you are likely to use.