Savory Squash Soup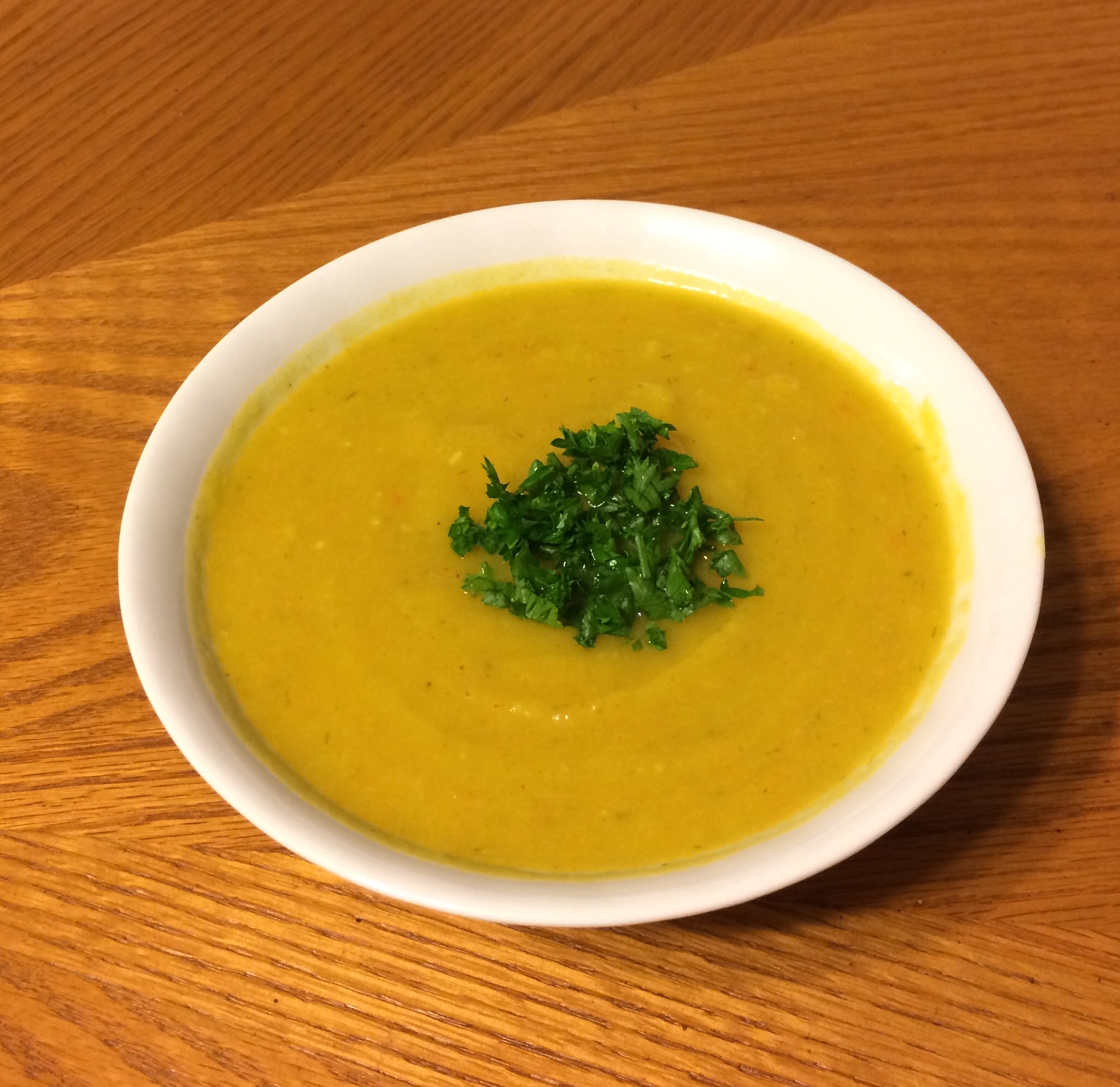 Here is one of my favorite fall recipes, using in season ingredients to help warm up your soul.
1 medium butternut squash or 2 smaller acorn squash
1 carrot
1 medium onion
1 stalk celery
1 zucchini (peeled)
2 tbs butter or olive oil (vegan option)
Salt, pepper to taste
½ tsp cumin
½ tsp turmeric (optional)
Parsley (optional)
Preparation time: 50 mins
Roast the squash (cut in half, remove the seeds, bake in the oven with the cut side down, for ~40 mins at 350F, make sure the pan is well oiled). Remove, let it cool off and peel off, then slice in 1 in pieces.
While the squash is roasting, chop the rest of the veggies. Melt the butter/ heat the olive oil in a pot and sauté the onion, celery, carrot and zucchini for 5 mins. Make sure you stir often.
Add enough water to cover vegetables, about 3-4 cups. Bring to a boil. Reduce heat to low, cover pot, add spices and simmer 30 minutes, until vegetables are tender.
Add the roasted squash, simmer another 5 minutes.
Remove the pot from the burner, then use a hand (immersed) blender to puree everything (or use a masher. Make sure you do not get any hot splatters.
Garnish with parsley if desired.
Enjoy!