Avocado Pudding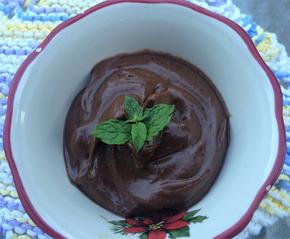 Ingredients:
2 large avocados – peeled, pitted, and cubed
1/2 cup unsweetened cocoa powder
1/2 cup sugar
2 tsp honey
1/3 cup coconut milk
1 tsp vanilla extract
½ tsp ground cinnamon
Preparation: (10 min)
1) Blend avocados in food processor.
2) Add cocoa powder, sugar, honey, coconut milk, vanilla extract, and cinnamon and blend until smooth. Refrigerate pudding until chilled, about 30 minutes.