Guacamole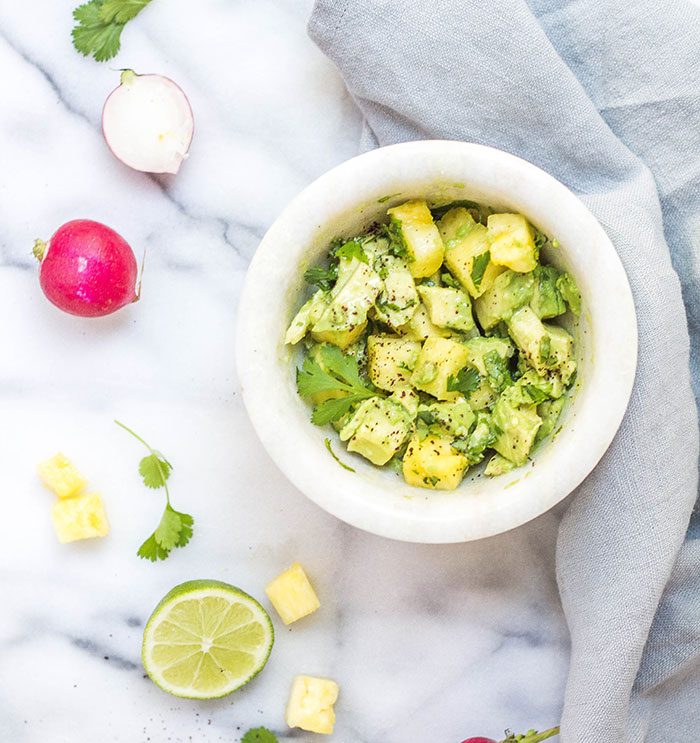 Ingredients:
2 avocados
1 medium tomato
2 cloves garlic
1 small lime
5 pieces cilantro chopped
Salt & pepper
Dash of hot sauce (optional)
Mash avocados with a fork in a medium bowl. Add lime juice. Add minced garlic, and chopped cilantro. Cut onion into small cubes then add. Last, include the spices.