Tzatziki – Cooling Cucumber Dip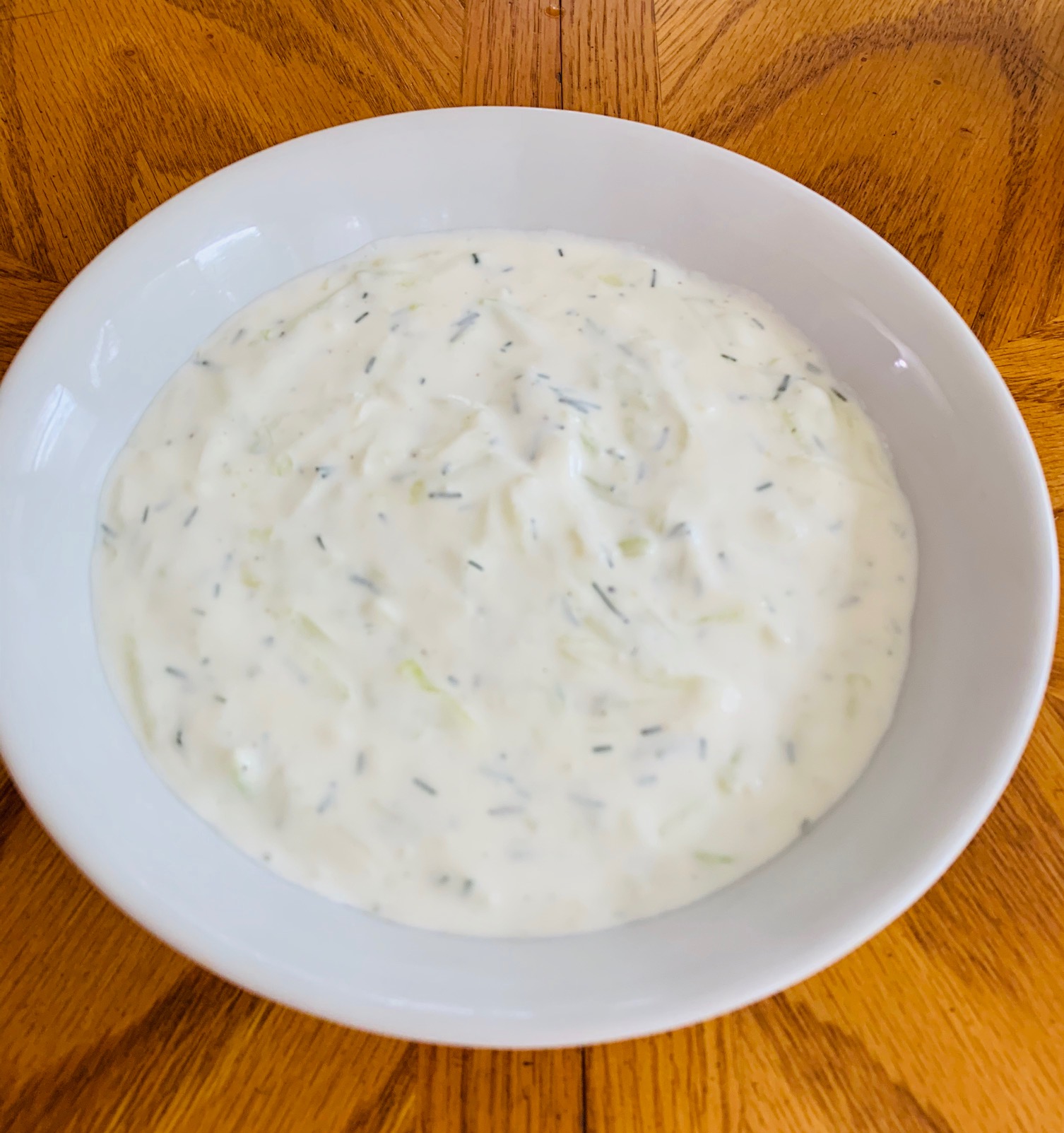 Summer is in full swing and we got cucumbers in the garden. Time to make this delicious cucumber dip or Tzatziki sauce. Tzatziki is a very refreshing Greek appetizer consumed with pita chips or, in my case, blue corn tortilla chips.
Ingredients:
1 cup Greek or regular plain yogurt (remember "plain")
1/2 of big cucumber
1 TBS full fat sour cream
2 cloves garlic
1 TBS olive oil
fresh dill chopped (about 1 teaspoon full, it really depends on your taste, I personally think dill and pickles make a very good combination)
Salt and pepper to taste. If your chips are salty you don't need to add much salt.
Preparation
Peel and grate the cucumber and drain through a fine mesh sieve or simple squeeze it with your hands.
In a medium bowl combine the yogurt, sour cream, crushed garlic and oil. Add the cucumber, salt, pepper and chopped dill and mix well. You can refrigerate for later consumption or enjoy this refreshing dip right away.
Kali Orexi (enjoy)!