Cheese and Pear?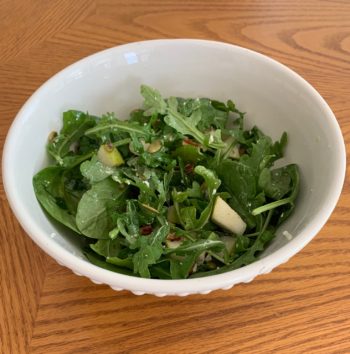 I have heard about the French paring up the most diverse cheeses with pear, but I honestly didn't quite trust that combination. Until I tried it as part of a salad. What a yummy "pearing"! This salad is so delicious, I had to share it with you! Check it out!
Ingredients:
2 cups mix greens/ salad greens
1 pear, cored and cubed
2 oz goat cheese crumbles
2 TBS pumpkin seeds (pepitas)
2 TBS olive oil
handful of chopped pecans (or walnuts)
Directions: Mix everything together. Depending on your taste you may want to add salt (goat cheese makes it salty enough for my taste). Pecans add a hint of sweetness.
Enjoy!