All-Powerful Kale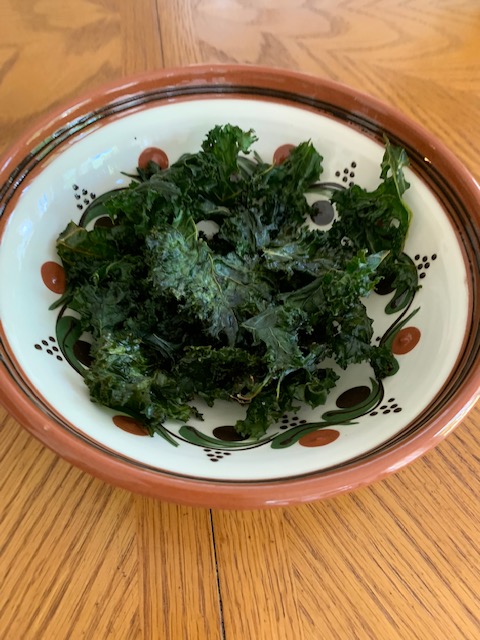 We hear about kale all the time, how it is a super food, chock-full of nutrients and antioxidants, having more iron per ounce than beef, being an excellent source of magnesium, vitamin C and vitamin A. But did you know that kale is an incredible source of often-overlooked vitamin K, with more than 10 times the daily value? What is special about vitamin K? Sarah L Booth, PhD, director of Tufts' HNRCA Vitamin K Laboratory, sheds some light on that: "Among the emerging functions we're discovering for vitamin K are bone health, cardiovascular health, reducing inflammation, cognitive health and reducing risk for diabetes".
Some of you may think that kale is not that appealing, just looking at the texture you may think one would choke on it. Actually, the texture can be changed by chopping and massaging the kale, so it becomes more tender when added to salads or used in stir fries and soups. Think about the way you cook collard greens, same methods can be applied to kale.
Another way to prepare kale, especially if you like crunchy foods, is to make kale chips. All you need is a bunch of kale, salt, garlic powder and olive oil. Here is how to do it.
Take a bunch of kale, wash it, pat it dry, then remove the stems and chop it to the size of a potato chip.
Layer the kale pieces on a cookie sheet that is covered with parchment paper. Preheat the oven to 350 F and season the kale with salt and garlic powder (if you wish), then drizzle some olive oil on the top.
Mix the kale a bit so the olive oil coats it uniformly (yes, your hands will be oily, but olive oil is good for your skin…).
Bake it in the oven for about 7 minutes, get the tray out, flip the kale leaves with a spatula and bake for another 5-7 minutes. Voila…you got kale chips to munch on for a few days!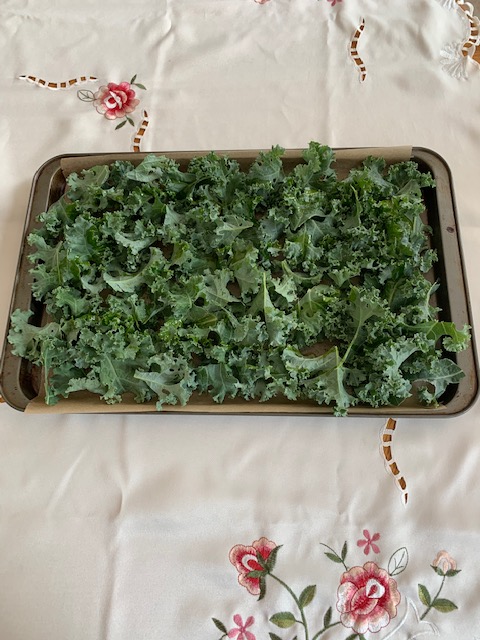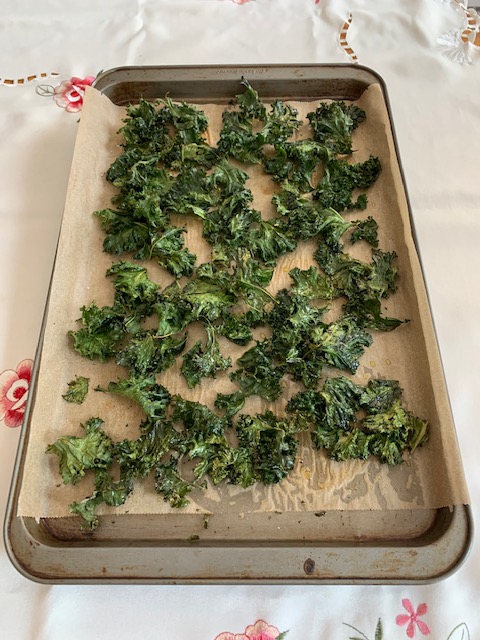 Check my other healthy recipes below!
In health ~ Coach Alina