Beet salad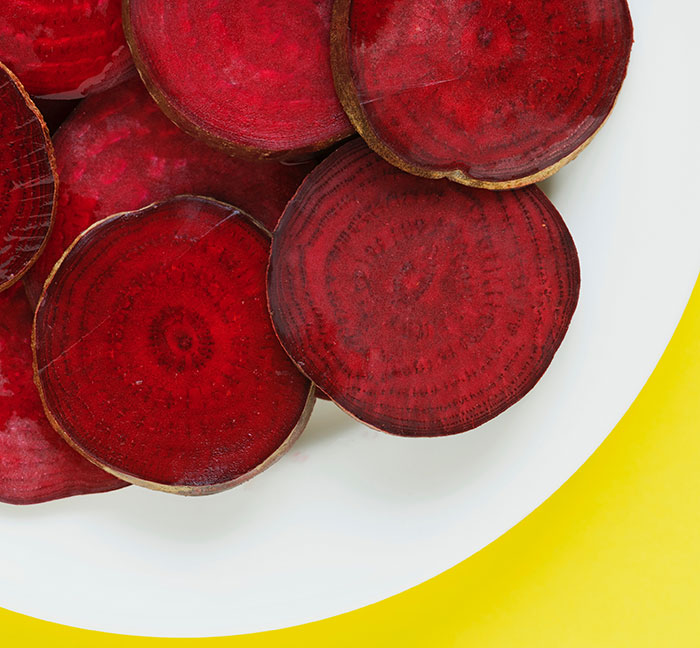 Ingredients
1 bunch red beets or 2 big beets
1 medium celery root (could be replaced with 2 big carrots)
2-3 TBS olive oil
2 TBS vinegar
1-2 TBS grated horseradish (or more if you can stand the "kick")
Salt, pepper

Preparation (15 mins)
Peel beets and celery root (no use for the beet stems/ leaves, unless you want to use them for soup or other dish).
Grate the beets and the celery root.
Mix together.
Add olive oil, vinegar and the rest of the spices. Enjoy room temperature or refrigerated.