No Sugar, No Guilt Treat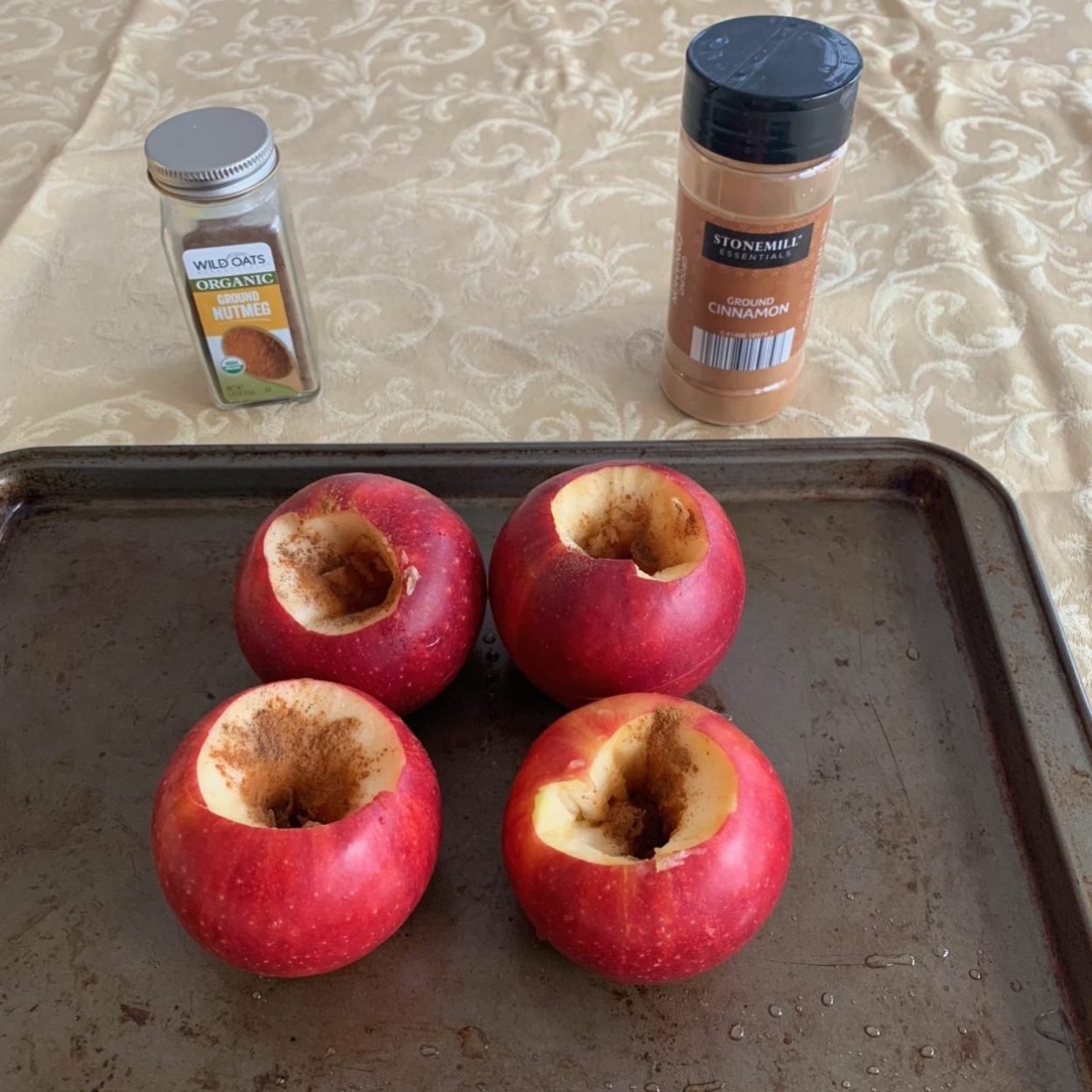 As we are getting ready for the big Thanksgiving feast and we count our blessings, let's try to be mindful about other people that are partaking in the delicious meal and have some dietary restrictions. Maybe you will have guests that can not have gluten or dairy or processed foods or simply want to decrease their sugar intake. Then here is a super easy recipe to entertain these guests! It requires minimal investment (money and time) and it is so delicious, especially this time of year! Simplify your Thanksgiving preparation and surprise your guests with some baked apples. Check out this easy recipe!
Ingredients:
4-6 apples (it really depends how many people you want to delight…)
cinnamon
nutmeg (optional)
raisins (optional)
Wash and dry the apples, cut around the stems, remove the core/ seeds, sprinkle with cinnamon and nutmeg and put them on a tray with a little bit of water at the bottom. If you want more sweetness you can stuff few raisins in the center of the apples. Here is a little tip from my grandma's cooking book (that piece should be in a museum…): cut a thin slit around the middle of the apples, right at their circumference, so the peel stays in one piece.
Bake for about 25-30 mins at 350F. You got dessert ready in less than 40 mins and your house will smell better than any air freshener on earth! Simple treat, no sugar, no guilt!
Bon appetit!